Sign up to Wool.com and create your own personal wool hub.
AWI well progressed with Review of Performance implementation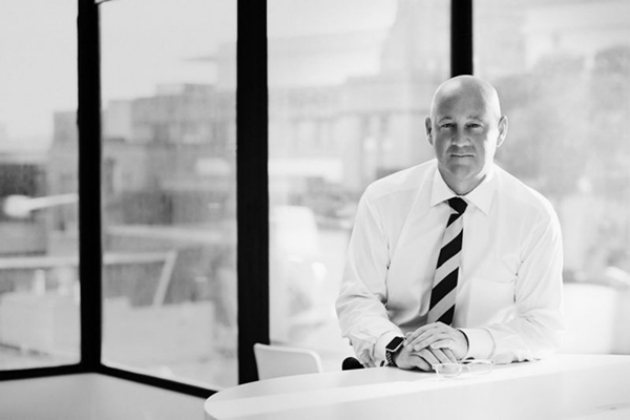 AWI Chief Executive Officer Stuart McCullough said it had been a busy year for AWI – the not-for-profit company owned by Australia's woolgrowers – with the business focussed on implementing the ROP recommendations while ensuring transparency and improved consultation and communication with woolgrowers and the wider industry.
"We have been working through our implementation plan which provides a comprehensive three-year roadmap to successfully action all 82 recommendations included in the ROP," he said.
"We are pleased with our progress to date achieving an overall implementation rate of 76 per cent, with 31 of the recommendations completed in full.
"The ROP was also instrumental in guiding our new strategic plan, with recommendations related to consultation and measurement and evaluation integral parts of the new strategic document."
Mr McCullough said the 76 per cent overall implementation rate included progress made on actioning the five recommendations changes to the company's democratic election model.
"In March this year, AWI and woolgrower representative groups reached consensus on the company's response to five recommendations in the ROP that involve proposed changes to AWI's constitution relating to its democratic election model," he said.
"We agree with industry that these proposed changes to the AWI constitution are in the best interests of Australian woolgrowers and should be put to shareholders at our 2019 and 2020 annual general meetings.
"As reflected in our implementation roadmap and in AWI's new strategic plan, we are committed to continuing to listen to and consult with industry to ensure we meet the expectations of woolgrowers, our levy-payers, woolgrower representative groups and government.
"Our plan provides a clear blueprint for continual improvement to the organisation. We see great value in ongoing business improvement to ensure we continue to support Australian woolgrowers and ensure they get the best price for their wool."
The following recommendations will be put to shareholders at the 2019 and 2020 annual general meetings:
| | | |
| --- | --- | --- |
| Issue | ROP recommendation(s) | Consensus |
| Changes to the Board Nomination Committee | Rec 1.12.3 | An alternative BNC model has been agreed |
| The requirement for all board nominees to have 100 shareholder signatures | Rec 1.10.4, Rec 1.11.3 | This has been retained |
| The use of proxies at shareholder meetings | Rec 1.12.1 | AWI will improve transparency relating to proxy voting |
| Board independence | Rec 1.9.10, Rec 1.9.1 | AWI will improve reporting relating to the testing of director independence |
| Director tenure | Rec 1.9.1 | This recommendation is still in consultation and will be resolved at or before AWI's 2020 AGM |
AWI's implementation plan and report on its progress implementing the 82 recommendations is available on the company's Review of Performance Implementation Portal (ROPIP).
About the Review of Performance
Under its funding model, AWI has a statutory obligation through the Statutory Funding Agreement (SFA) to undergo a triennial independent performance review and is required to report this to levy-payers and the Government prior to each WoolPoll vote.
The 2015-18 Review of Performance report is a 500-page report based on a review conducted by Ernst & Young (EY), which was engaged by the Department of Agriculture and Water Resources in accordance with the announcement of the then Minister, David Littleproud, on 27 February 2018.
More than 1300 documents were submitted by AWI as part of the forensic examination, with the views of more than 400 woolgrowers recorded, together with 56 written submissions and face-to-face interviews with over 100 stakeholders and public comment.
The report made 82 recommendations, with the areas of monitoring and evaluation, consultation and governance being the focus. The recommendations ranged in levels of importance from 'mandatory' to 'critical' and 'recommended' and provide the company with timing suggestions for completion, helping to pave the way for greater consultation, transparency and accountability.
AWI has a statutory obligation through the SFA to provide its implementation plan to the Department of Agriculture, Water and Resources.
About AWI
AWI is a not-for-profit company that invests in research and development (R&D), and marketing to increase the long-term profitability of Australian woolgrowers.
AWI is funded primarily through a wool levy paid by woolgrowers and a matching contribution from the Federal Government for eligible R&D activities that are capped at 0.5 per cent of the value of gross national value of wool production.