Sign up to Wool.com and create your own personal wool hub.
AWI recommends: vote 2% this WoolPoll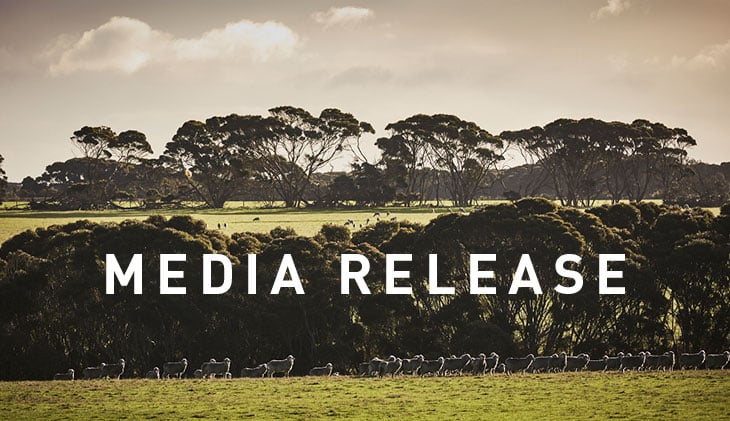 AWI Board member and WoolPoll Panel member Jock Laurie announced the five levy rates AWI is putting to eligible voters to choose from: 3%, 2.5%, 2%, 1.5% and 0%.
"AWI's recommendation to growers is to maintain the current levy rate of 2% for WoolPoll 2018," Mr Laurie stated.
"Since late 2017 the Board has deliberated on its recommendation and the levy rate options. This included extensive modelling of investment and forecasting of production and income at the various rates. At the request of the 2018 WoolPoll Panel, AWI have provided this detail for the first time in the Voter Information Memorandum available now online.
"The Board is focused on building resilience within the industry, particularly through AWI's investments, while times are good. We believe 2% is the optimum level to balance our financial responsibility with our capacity to deliver benefits for growers.
"Many woolgrowers are taking advantage of the current good prices and investing back into their businesses – because we all know that choosing to invest when times are good enables woolgrowers to future-proof their business and build resilience. Similarly, AWI is committed to safeguarding against future downturns, and invest in 'big-ticket' activities which might otherwise not be possible.
"With 98% of all Australian wool exported, woolgrowers need all hands-on deck across the global supply chain. Without consumer education and awareness, people wouldn't choose to buy Australian wool."
Mr Laurie went on to highlight the levy's importance.
"The levy is so critically important to enable us to collectively invest in research, development (R&D) and marketing, and therefore enabling industry to collectively benefit - from on-farm research right through to educating the consumer about the benefits of Australian wool."
"By maintaining 2%, we can continue to deliver our core R&D programs in areas such as managing flystrike, improving reproduction and wild dog control. We can also invest in new projects to help lower production costs, such as automated wool harvesting.
"With the 2% levy, we can keep marketing Australian wool and building global demand. Just as moving between farming enterprises is relatively easy, so too is substituting wool for other fibres. If we take our foot off the pedal, we'll leave a gap in the market that will undoubtedly be filled by another fibre. It's a conscious choice, and we want to ensure wool is the final choice, right along the supply chain through to consumers.
"The 2% levy allows us to secure wool's place in the future apparel and textile market, by investing in product and processing innovations that revolutionise how wool is thought of and used – no longer the itchy, bulky school jumper of days gone by, but a luxurious, high performance, technical fibre that is the obvious choice for the modern consumer," Mr Laurie explained.
Mr Laurie acknowledged that, "some parts of the industry say that cutting the levy won't hurt R&D or marketing investments, because the higher wool price will counteract any losses to AWI's funding. But a cut to the levy leaves no room in the budget to prepare for tomorrow - which is critical given the historically volatile and cyclical nature of wool prices."
To all woolgrowers around the country, Mr Laurie has put the call out, "whether wool is the primary focus of your business, part of your mixed enterprise, or just a hobby on the side, your vote counts. Don't leave it to others to decide what investment – if any – is made in future R&D and marketing for our industry."
About WoolPoll
WoolPoll is the opportunity wool growers have every three years to vote on what percentage of your wool income you'd like to invest in research, development (R&D) and marketing undertaken by AWI.
Anyone who has paid at least $100 worth of wool levies over the past three years is eligible to vote when WoolPoll opens on Monday, 17 September. Voting closes on Friday, 2 November.
Growers will start to receive information about WoolPoll over the next few weeks, including their voting entitlement letter.