Sign up to Wool.com and create your own personal wool hub.
AWI consultation with woolgrower representative bodies
A new method for AWI to consult with woolgrower representative bodies was developed with industry endorsement and rolled out in 2019. Here we outline the two consultation forums and the work that they undertake.
AWI believes to be effective, accountable and productive, good consultation is essential.
A crucial component of AWI's consultation with industry is with woolgrower representative bodies. The new model for consultation that was rolled out in 2019 enables AWI to find out the key R&D and marketing priorities of these bodies and the woolgrowers that they represent, while also providing them with information on AWI activities and performance.
In developing the new consultation model, AWI sought to ensure that it was inclusive of more groups, to bring feedback from the varied regional and organisational perspectives, while ensuring there was a core group that AWI could engage more regularly with on more specific issues.
There are two key forums through which AWI formally consults and engages with woolgrower representative groups.
AWI Woolgrower Industry Consultation Panel
The AWI Woolgrower Industry Consultation Panel (WICP) comprises a core group of members from the following seven national woolgrower organisations:
Australian Association of Stud Merino Breeders
Australian Superfine Wool Growers' Association
Australian Wool Growers Association
WoolProducers Australia
Pastoralists & Graziers Association (PGA) - Western Australia
Broad wool representative
Commercial Merino Ewe Competitions Association.
The WICP also includes representatives from the Department of Agriculture, Water and the Environment (DAWE) and the AWI Board, and is led by an independent chair.
The purpose of this forum is to ensure a clear two-way consultation between AWI and organisational representatives through to woolgrowers. WICP meetings were held four times during the 2020/21 financial year.
AWI Woolgrower Consultation Group
The second forum, the AWI Woolgrower Consultation Group (WCG) is a broader group comprising 28 representatives of state and regional production-based woolgrower groups, as well as the members of the WICP.
The WCG meets at least once a year to coincide with key dates in AWI's planning cycle, enabling industry feedback to be considered in the company's decision-making. However, in 2020 the WCG met more frequently (some online due to the current COVID-19 social distancing guidelines) because the WCG was the principal oversight body for delivering the 10-year strategic plan for woolgrowers – Wool 2030. In doing so, the WCG was joined in 2020 by next generation representatives.
More information: Woolgrowers wanting to provide feedback through the WICP or WCG are encouraged to contact their member organisation.
Chair of the WICP, Lyndsey Douglas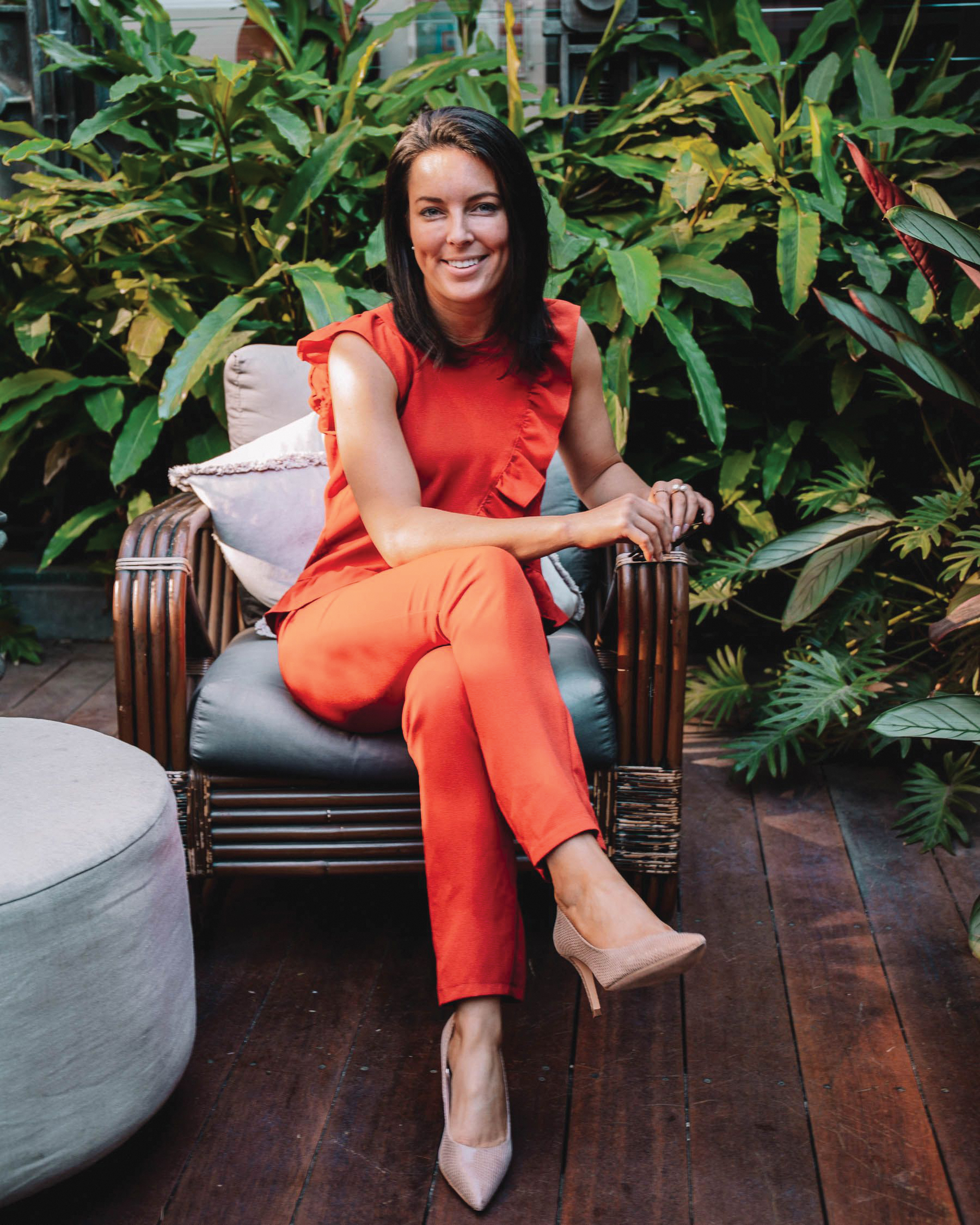 Agricultural communications specialist Lyndsey Douglas has been the independent chair of the WICP since July 2020. Beyond the Bale asked Lyndsey about the work of the consultation forums.
What have been some of the key issues raised by woolgrower organisations?
There's a mix of macroeconomic issues discussed, as well as localised on-farm challenges, ideas and suggestions, and plenty of feedback from woolgrowers for AWI on projects or initiatives it has invested in, based on how woolgrowers value those projects.
Leading up to our August meeting, panel members conveyed the concerns of woolgrowers with regard to a range of issues, from the impact of the ongoing shortage of shearing contractors through to the rating of wool under the European Commission's Product Environmental Footprint system.
The meetings are a direct forum for questions to be asked and answered. Topics, issues and feedback can be raised prior to or during meetings and both AWI Board and senior staff are present to respond, as well as the Department of Agriculture.
Has AWI's provision of information about AWI activities to the forums been well received?
AWI supplies the panel with a comprehensive business unit update on a range of topics and this has been well received. It covers market analytics, on-farm initiatives, process innovation, education extension, traceability, WoolQ, emerging markets, fibre science, extension networks, shearing, marketing, and communications, for example.
Have the forums been successful?
Success for the WICP is achieved when AWI clearly hears the opinions and feedback of a robust cross-section of regions, sectors, studs, commercial producers, fine wool, broad wools and so on that make up the industry. Those opinions shape marketing, research and development decisions for the future of the wool industry.
We're constantly reviewing and improving the efficiency of the forums.
How would you characterise the forums?
Consensus isn't necessarily the aim of these meetings. It's about open, constructive and diverse input on the issues that affect woolgrowers today and into the future, as well as feedback on what woolgrowers believe should be the focus of the industry RDC.
The meetings are part information sharing, part debate, part idea generation but at the heart of it all is a cross section of individuals who – despite their differences of opinion and their leaning towards a particular region or sector – all want to create and maintain a prosperous and sustainable wool industry.
This article appeared in the September 2021 edition of AWI's Beyond the Bale magazine. Reproduction of the article is encouraged, however prior permission must be obtained from the Editor.