Sign up to Wool.com and create your own personal wool hub.
AWI and Soils For Life back stewardship with science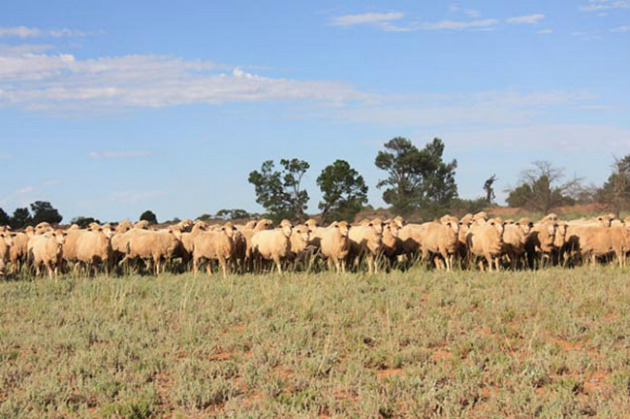 The wool industry is frequently called upon to provide evidence that wool-growing is contributing to environmental benefits such as healthy soils, biodiversity and the recovery of threatened native species.
Predator/exclusion fencing is increasingly being used in the wool industry to manage feral animals and improve control of total grazing pressure. However to date, no project has investigated the production and environmental effects of before, during and after erecting a predator/exclusion fence.
Angus Ireland, AWI Program Manager, Fibre Advocacy & Eco Credentials said "unfortunately, most scientific studies of primary production have used the arrival of Europeans in Australia as the baseline against which to compare today's landscape health. However, the introduction of cluster fencing provides a much more current baseline for assessing the effects of contemporary wool production."
The object of this five-year project is to showcase the improvements that arise from wool producers having increased control of their operations in terms of profitability, ecology, production and social and community wellbeing.
Change will be reported over time relative to a baseline state: i.e. before the establishment of a predator/exclusion fence, during construction of the fence, and after the fence is closed.
The Chief of Staff of Soils For Life, Natalie Williams, said that "preliminary investigations by the SFL scientific team have revealed remarkable changes in pasture growth, lambing percentages, increases in biodiversity and producer confidence on the six properties visited to date."
Producers and properties in Queensland have been selected along a north-south axis located between Longreach in the north and Morven in the south. The project spans around 550 km. Properties are located in several widely recognised bioregions: in the north including Mitchell Grass Downs, while the central and southern reaches include the Brigalow Belt South and Mulga Lands.
These producers and their properties are being selected because they already employ 'best-practice' regenerative landscape management. Each producer will assist Soils For Life with the collection of evidence over time of:
Production, financial and environmental performance information, verified by a combination of quantitative and qualitative observations
Wild dog, pig and fox control as well as control of total grazing pressure (TGP)
Pasture resting / regenerative grazing, once they have established the predator/exclusion fence
Property records, historical events such as drought and observations of wildlife.
Landholders wishing to become more actively involved can take up opportunities through the Mentoring Program and field days. For more information, go to: www.soilsforlife.org.au.