Sign up to Wool.com and create your own personal wool hub.
Australian fashion brand Country Road sees a strong focus on the traceability of Australian wool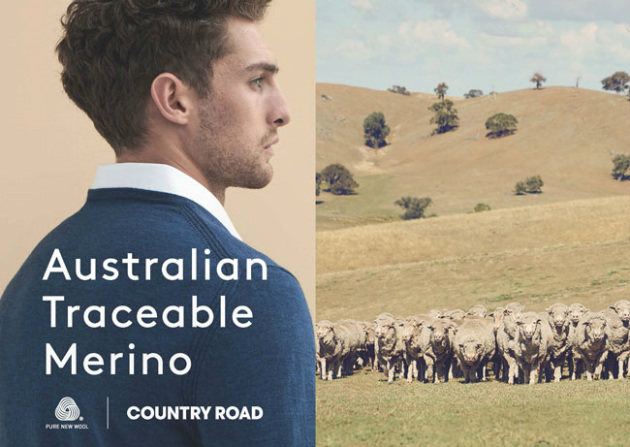 This initiative follows consumer demand to know where the fibre of their clothing comes from. To bridge the gap between the producer and the consumer Country Road visited Rodger Kelly and his wife Elizabeth, woolgrowers who have contributed to the wool used in the collection, to learn more about the benefits of traceable wool.
Rodger and Elizabeth Kelly have been woolgrowers for the majority of their lives and their property 'Corringle' has been in the Kelly family for more than 100 years. By connecting their customers with the producers of Merino wool, Country Road looks to build greater consumer trust in the product.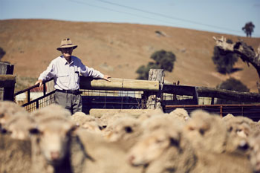 This campaign is part of a long-term partnership between Country Road and Australian woolgrowers, which has contributed to the increase of Merino wool sold in Australian stores for local consumption.
Rodger Kelly on his family property 'Corringle', Rugby NSW.
"Our partnership with The Woolmark Company began in the 1980s and is still going strong. Every year we collaborate to create beautifully crafted knitwear with Woolmark-certified Australian Merino wool," says Darren Todd, Managing Director, Country Road.
Stuart McCullough, CEO of Australian Wool Innovation says, "Country Road's commitment to the Australian wool industry — starting with the woolgrowers right through to the end consumer — has evolved into something which is vital in the work we do."
In addition to the Traceable Wool Merino Collection, Country Road will retail more than 180 designs made of wool in store and online, ranging from apparel, accessories and home styles.
Country Road has 69 retail stores and 43 concessions in David Jones stores across Australia; the wool styles from the 2018 winter campaign will be stocked in all stores.
For more information: www.countryroad.com.au/livewithus/tracing-merino
Join the conversation:
Podcast: The Yarn
Instagram: @beyondthebale
Twitter: @woolinnovation