Sign up to Wool.com and create your own personal wool hub.
Aussie wool promoted in new Aussie campaign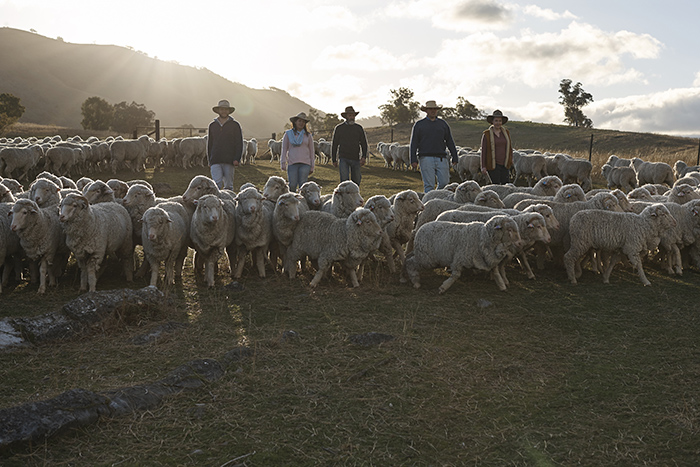 A screenshot featuring Australian woolgrowers in the new campaign video that promotes Australian wool as the best wool in the world.
AWI's marketing arm The Woolmark Company last month launched a campaign reminding Aussies that the world's best Merino wool is produced in Australia – and urged them to support their wool industry and shop for Australian wool products.
The new campaign aims to instil a strong sense of pride amongst all Australians living in both regional and metropolitan areas, and highlights Australian wool as one of our cleanest, greenest exports.
The campaign also reminds the tens of thousands of Australian woolgrowers that their passion and livelihood is an integral part of Australia's economy. Despite droughts, fires, floods and a global health pandemic, woolgrowers' ingenuity and resilience ensure they continue to produce an export that is in demand by brands looking for a premium natural fibre.
"Wool used to dominate the performance sector in the 1950s, but was replaced by cheaper, synthetic alternatives in the 60s," said AWI CEO John Roberts. "Yet no other fibre – natural or man-made – can mimic all of Merino wool's innate performance abilities including breathability, thermoregulation and moisture wicking properties.
"We want to remind Australians to go out and support their industry by choosing Australian Merino wool products. The Australian woolgrower is the unsung hero of the sustainable fashion and sports movement, and we are seeing an increase in demand for Australian Merino wool as brands transition towards more sustainable and circular products."
Campaign components
The marketing campaign, titled What does it take?, was launched on 22 August and will run through to the end of September.
The campaign includes:
30-second hero video (see section below) that is being rolled out to rural and metropolitan audiences via a digital and free to air TV campaign on the Channel 10 and 9 rural networks, as well as social media.
Social media campaign on Instagram and Facebook, comprising a series of shorter video clips with fast facts about wool.
Radio campaign promoting wool to sports fans on the Sports Entertainment Network.
Electronic direct mail campaign to consumer and woolgrower audiences.
Campaign webpage on the popular Woolmark.com website.
A key part of the campaign is to drive audiences to the Shop on Woolmark.com, thereby directly increasing sales of wool product. Head to www.woolmark.com/the-wool-edit for details.
Some of the home-grown brands featured in the campaign include IO Merino, Merino Country, Sportscraft and Pure Baby. Products from these and more Australian-owned Merino wool brands are available to buy via Woolmark.com.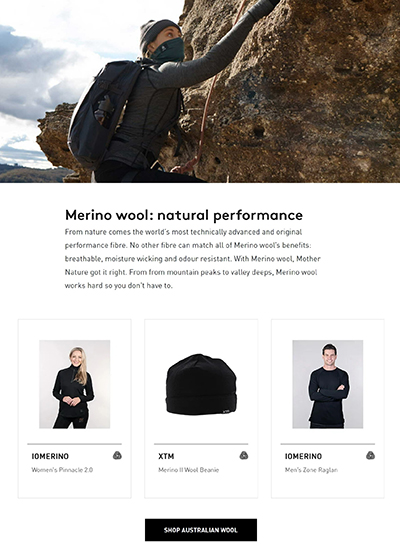 Screenshots from the campaign webpage promoting benefits of wool and pointing consumers to wool products to buy.
Campaign film: 'What does it take?'
The 30-second hero video of the campaign focuses on the (1) natural performance, (2) protection, and (3) nurturing benefits of Australian wool, with woolgrowers being the important thread throughout the story.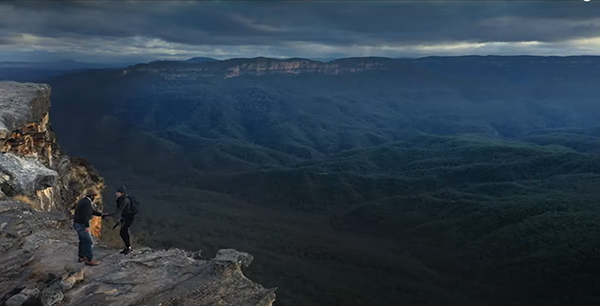 1."What does it take to climb to new heights?"
The film opens with a dramatic shot of the iconic Blue Mountains. It zooms in to a lone rock climber scaling the face of a cliff. Immediately, we connect with wool's most well-known benefits: warmth, breathability and technical performance. Close to the summit we see a hand help our rock climber to the top, revealing an Australian woolgrower pulling her to firm ground.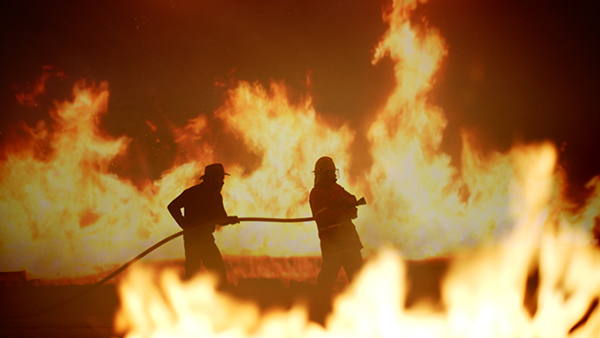 2. "What does it take to face into danger?"
The films cuts to a scene filled with flames. A close-up reveals a Merino wool base-layer as a volunteer fire-fighter pulls his jacket on over his shoulders. Science shows that wool base-layer garments are a proven defence for military and first-responder personnel. Here, our fire-fighter and woolgrower hold ground, grasping the huge hose blasting water across frame.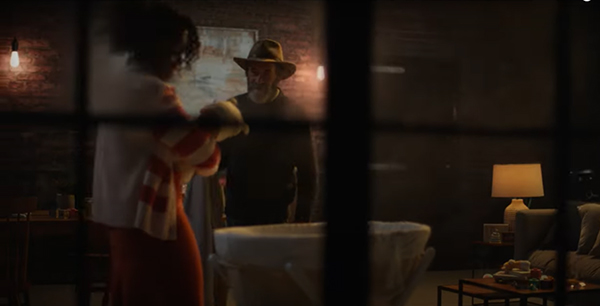 3. "What does it take to comfort what's most precious?"
Next, the film shines the spotlight on the cosy, soft, nurturing feeling of wool. A mother wearing a warm Merino wool cardigan picks up her baby from a cot and wraps her in a soft, breathable blanket handed to her by the woolgrower.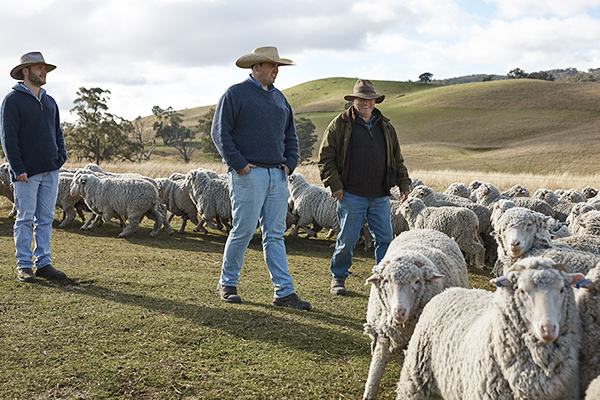 4. "It takes an Aussie woolgrower to make the best wool in the world."
The final scene journeys back to where it all begins: the farm. A close-up shot of some Australian woolgrowers, the producers of the world's best wool – nature's original eco fibre.
Focus on woolgrowers
John Roberts says it is important for the campaign to highlight Australian woolgrowers as well as the wool fibre and the products that are made from it.
"We want to shine the light not only on the world's best fibre, but the tens of thousands of men and women who grow it. Many remote, rural and regional communities continue to be supported by Australian wool-growing, with more than 60,000 Australian woolgrowers and many tens of thousands more working in the industry. These are the people who grow your clothes, who grow the best wool in the world," John said.
The film was shot at 'Cooradigbee' in Wee Jasper, NSW, a Merino wool-growing property owned by Helen and Ian Cathles.
Another component of the social media campaign is to drive audiences to The Woolmark Company's 'Grower Spotlight Series' that includes profiles of numerous woolgrowers from across Australia. Head to www.woolmark.com/fibre/woolgrowers for details.
More information: View the campaign film at www.woolmark.com/australian-wool
This article appeared in the September 2022 edition of AWI's Beyond the Bale magazine. Reproduction of the article is encouraged.